The Bulgarian flutist Desislava Dobreva is based in Vienna since 2005. 
ON THE STAGE: Currently she has a trial with the Royal Philharmonic Orchestra of London for the Solo Piccolo position. 
Desislava Dobreva has collected her orchestral experience with the BBC National Orchestra of Wales (trial – Solo Piccolo), but also with all significant Viennese orchestras: Wiener Philharmoniker, Wiener Staatsoper, Wiener Symphoniker, ORF – Radio Symphonie Orchester, Wiener Volksoper, Tonkünstler Orchester and with the European Union Youth Orchestra. She has performed with some of the greatest conductors such as Semjon Bytschkow, Phllilippe Jordan, Franz-Welser Möst,  Frédéric Chaslin, Pinchas Steinberg, Moritz Gnann, Marin Alsop, Thomas Dausgaard, Ingo Metzmacher, Johannes Wildner, Christoph Eschenbach, Vladimir Ashkenazy a.o.
She has made CD and TV recordings for Syncron Stage Orchestra, Sony classical, Deutschlandradio, ORF and BBC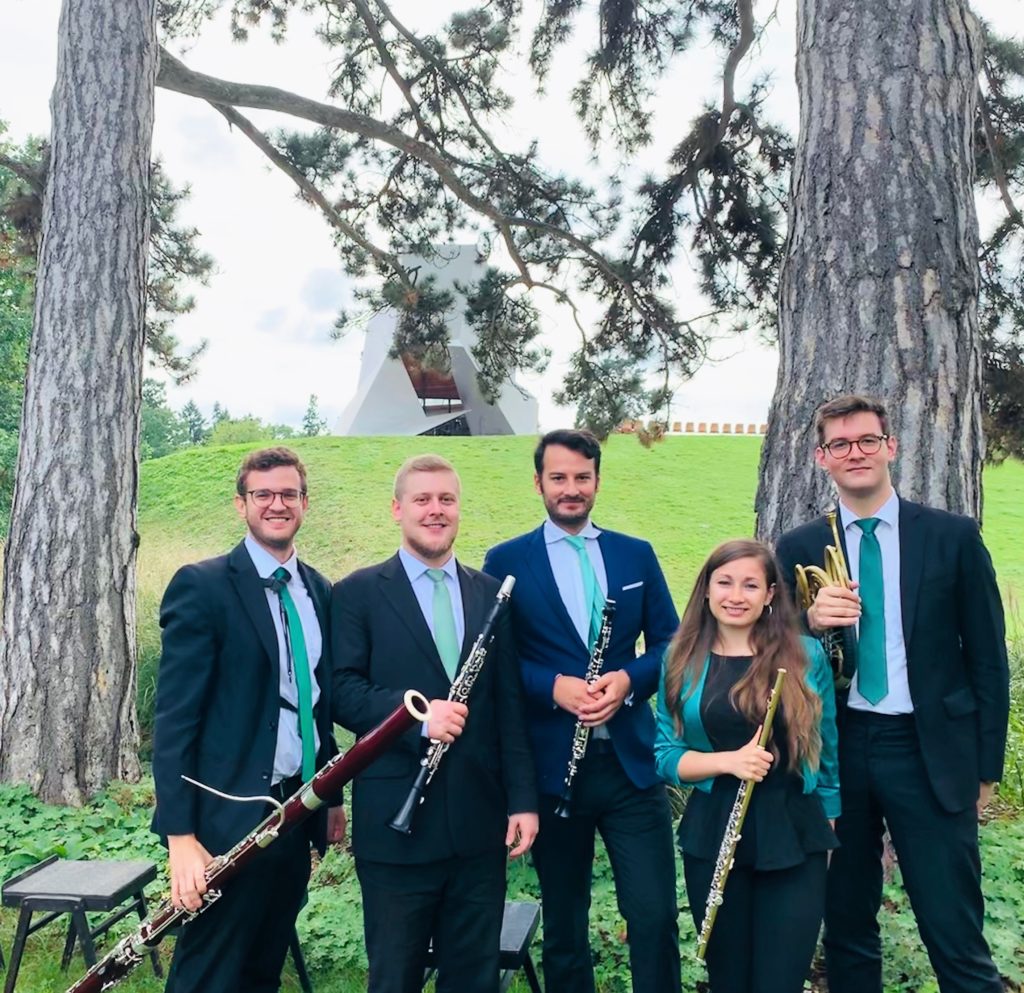 Her passion for playing chamber music has regularly brought her into collaborations with different  ensembles. In 2013 the flutist started to perform with Lilyana Kehayova-Cello and Bernhard Voss Piano in an ensemble concept called "1, 2, Trio". In the same year they gained the Tzusuki Prize at the Fidelio Competition in Vienna.
She was a member of the Yehudi Menuhin "Live Music Now" Foundation, Vienna.

A major experience of hers is the participation as an academist of the Angelika Prokopp Foundation Summer Academy of the Vienna Philharmonic Orchestra in 2013-2015. There she founded the Windquintet "qWINDett" and since then they have already performed in Musikverein, Konzerthaus Vienna, ORF – Radiokulturhaus, Grafenegg Festival, Wiener Staatsoper.
Together with the guitarist Bozhana Pavlova Desislava Dobreva started a new project – ViennaDuo and their first project was a concert at the world-famous Forum Gitarre in Vienna. 
Desislava Dobreva has performed as a soloist with different orchestras such as Webern Kammerphilharmonie (Vienna) with Johannes Wildner, Ensamble Wiener Collage with Rene Star (Wien Modern), Ton. Pendium. Ensemble Wien, Sinfonietta Sofia, Shumen Symphony Orchestra, Pazardjik Symphony Orchestra, Sliven Symphony Orchestra and with the Orchestra of The State Opera of Stara Zagora. Desislava's repertoire includes the flute concertos by Nielsen, Reinecke, Penderecki, Ibert and Mozart. She has performed at international chamber music festivals and she often explores the contemporary repertoire.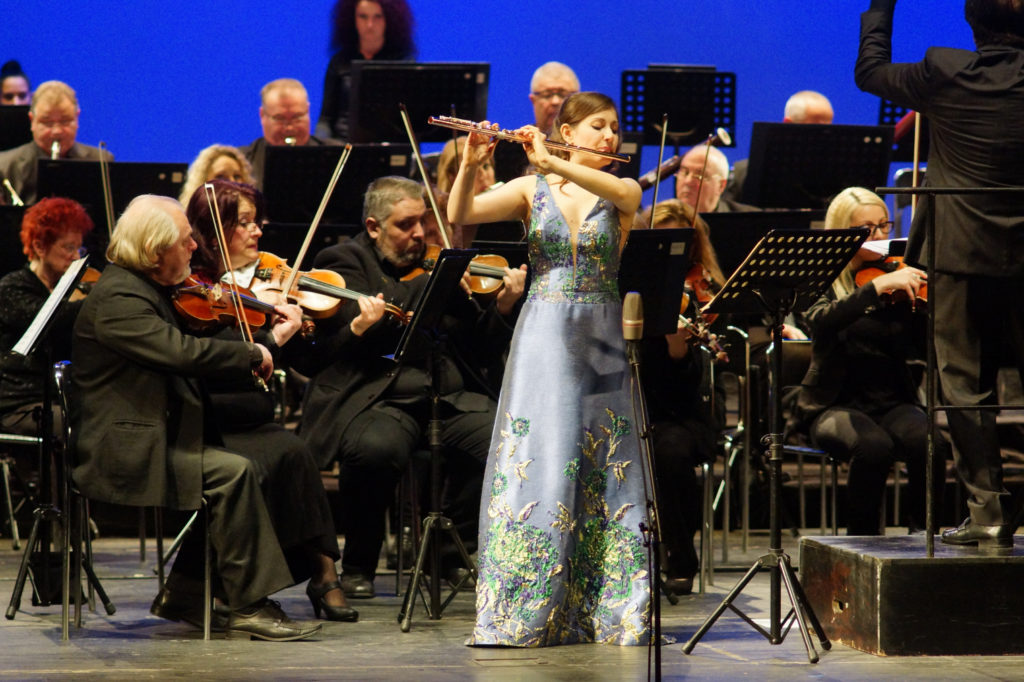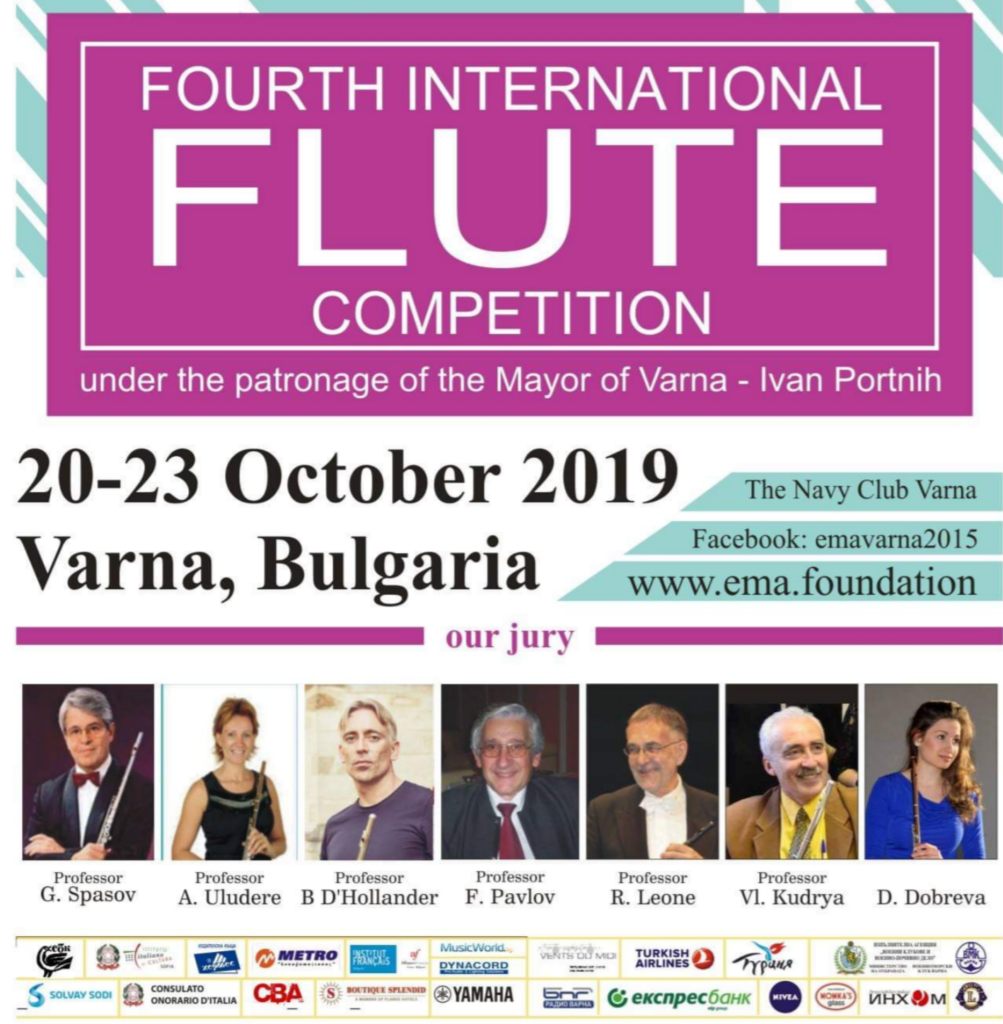 TEACHING: Currently she is teaching at the J.G.Albrechtsberger Musikschule der Stadt Klosterneuburg. As a proud teacher she has several first-prize-winners at national and international competitions among her students. She was invited for master classes as a guest teacher in Mexico, Russia, Bulgaria and Austria. 
Since 2019 Desislava Dobreva is a general representative of the Wiener Flötenwerkstatt for Bulgaria. 
She was a jury member at the "International Forum", Stavropol Russia 2018 and at the "Fourth International Flute Competition" in Varna, Bulgaria 2019. 
Book your private lesson in Vienna or have an online class:
The START: Desislava Dobreva, born in Stara Zagora, Bulgaria, began playing the piano at the age of six, but four years later she fell in love with the flute from the first note and since then she has dedicated her life to the flute. Only one year after having started playing the flute, she won the first prize at the National Music Competition for Wind Players in Bulgaria to be followed by four other first prizes at Bulgarian music competitions.
The EDUCATION: After her high school graduation in 2005, Desislava became a student at the University of Music and performing Arts Vienna in the class of Prof. Barbara Gisler. In the winter semester 2010/2011 she took part in the ERASMUS-exchange programme and studied at the Conservatoire à Rayonnement Régional de Paris in the class of Prof. Vincent Lucas (Principal flute of Orchestre de Paris) and in the piccolo class of Prof. Nathalie Rozat (Principal piccolo of Orchestre national d'Île-de-France). In June 2012 she finished her Master diploma and graduated with honour. In 2012-2014 she continued her flute studies with Prof. Karl-Heinz Schütz (Principal flutist of the Vienna Philharmonic Orchestra) at the MUK Vienna followed by pedagogical studies at the MDW with Prof. Birgit Ramsl (Principal flutist of the Vienna Volksoper).
Desi took part at numerous international masterclasses with Felix Renggli, Philippe Bernold, Benoit Fromanger, Pierre-Yves Artaud, Paul Maisen a.o.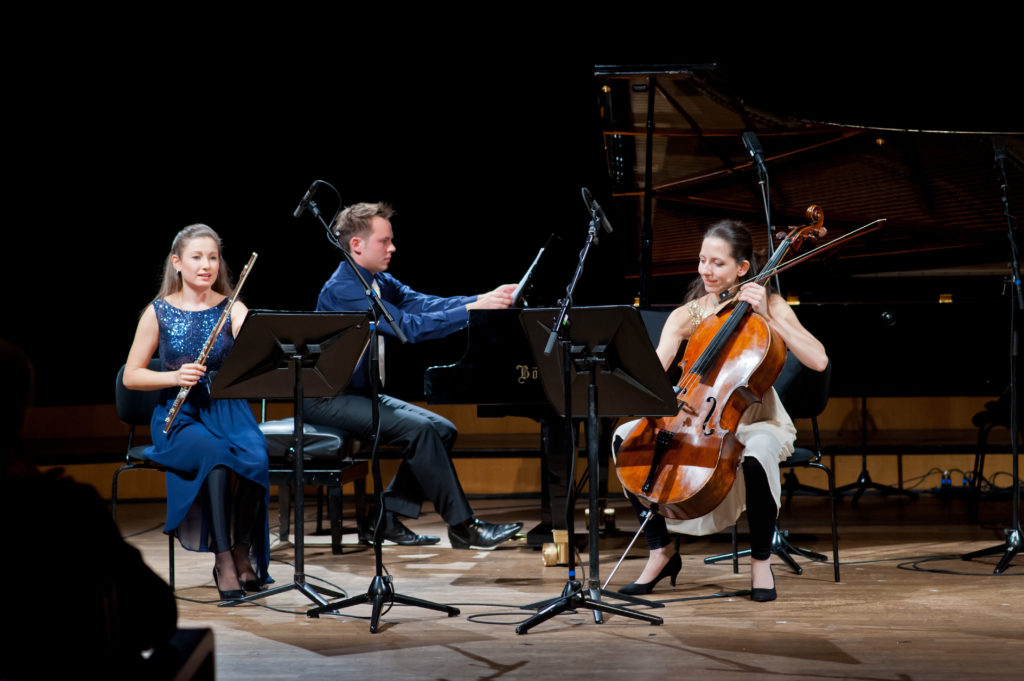 Copyright © 2022 Desislava Dobreva | Powered by Desislava Dobreva